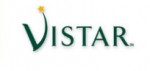 Long Description
Hospitality supplier in Windsor, Connecticut
Vistar has fully experienced teams servicing the areas of Vending, Coffee Service, Theatre, Concessions, Retail, Fund Raising, Hospitality and more. Whether you are a single business unit just starting out or have multiple locations coast to coast, with their 20 distribution centers and 12 merchant's marts, they can service your needs.
Vistar knows their products and service are the lifeline of your business. You can count on accurate and on-time deliveries because first-rate service is their top priority. Their nationwide fleet of trucks is equipped with multi-temperature controlled trailers to ensure all frozen, refrigerated and dry goods are delivered in excellent condition by their trained driving professionals.
For over three decades, Vistar has delivered quality national and regional name brand products. They are one of the nation's largest/leading providers of candy, snacks, beverages, and other convenience food items. Let us help you grow your business!
Vistar delivers all your candy, snack, as well as hot and cold beverage needs. With the widest selection of products, we are ready and able to service any size customer, across all 50 states.
Vistar's industry knowledge and experience, combined with our national presence and scope, gives them a decisive competitive advantage in the market. Combining that with their service and product selection, makes them the right choice as your full-line distributor.
At Vistar, the customer is their number one priority. From taking your order, to delivering your products, they strive to make your every contact with Vistar a positive experience. Their employees are carefully trained to process each order quickly, accurately, and professionally, as well as anticipate your business needs. In addition to providing the products you require to run your operation, they will also provide you with the business tools, and solutions you require.
Send Message to listing owner
Please
log in
to be able to send messages to the listing owner.